Making a Flaky Pie Crust does not have to give you anxiety.
In fact, by the end of my 5 Steps to Flaky Pie Crust Course,
you'll be a pie crust hero.
Throughout this course you will:
Learn the

technique

behind making a Flaky Pie Crust
Understand the "

Why

" behind each technique
Get your hands in the flour and

do the dang thing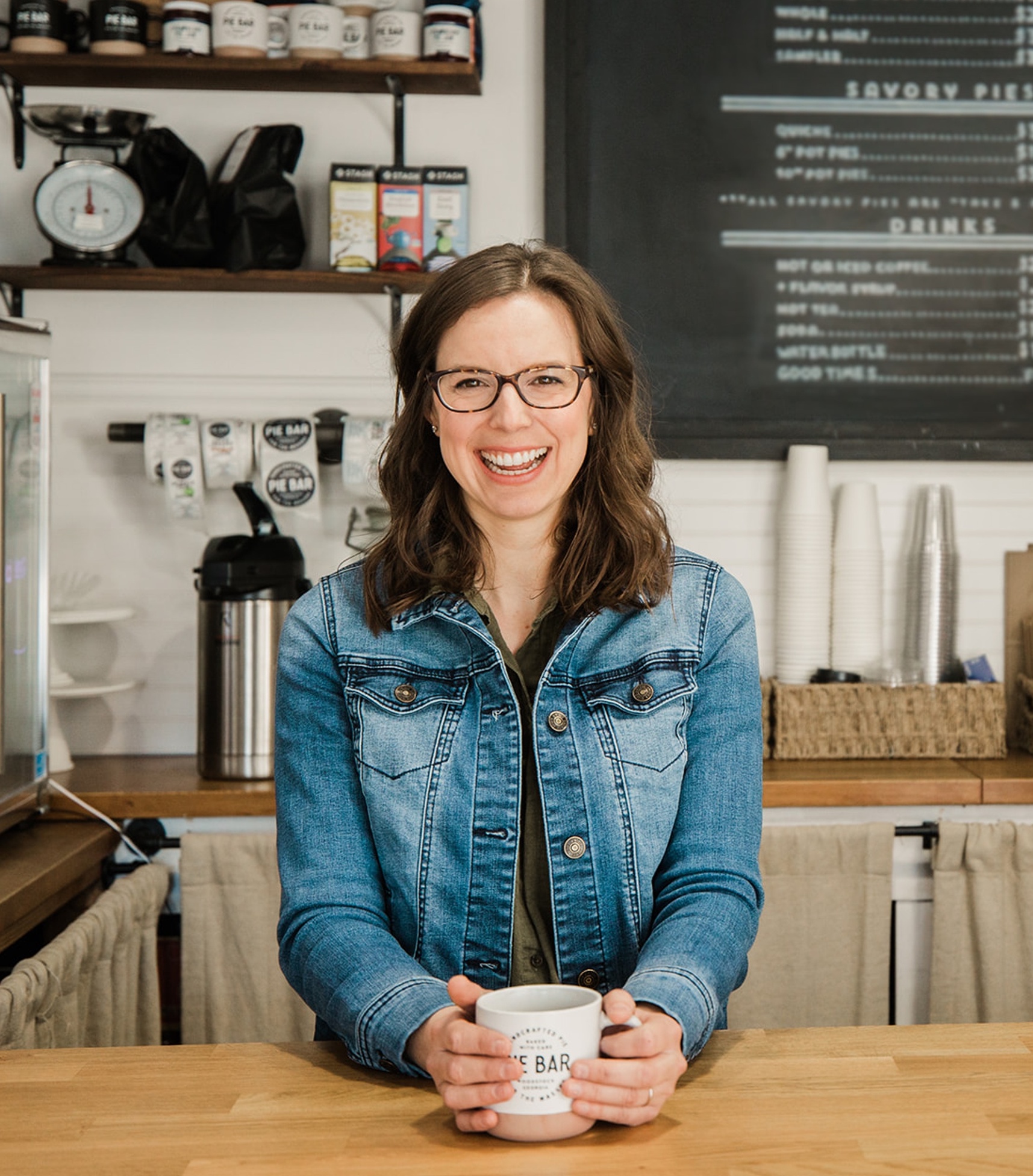 Hi, I'm Lauren Bolden!
From baking a pie or two at home to baking thousands of pies in a commercial kitchen, I have seen the good, the bad, and cried into more overworked pie dough than I would like to admit.
Since starting Pie Bar, I have heard from people just like you on a daily basis. The desire to learn how to make your own pie crust is strong, and I love how excited you are to get baking.
In 2017, my husband, Cody, and I launched Pie Provisions (a retail line of Pie Bar) to teach you how to bake your best pie at home.
Through Pie Provisions we've had the opportunity to teach pie baking classes across the United States, on television, online, and in private classes.
Now, I am combining it all into 5 simple steps so you can make Pie Bar's Super Flaky Pie Crust any time your pie-loving heart desires.
Thank you for trusting me to teach you. I cannot wait to get started with you.
Happy Baking!
Lauren
Word on the Street about Pie Bar's
Super Flaky Pie Crust
"My first ever and only baking class at Cooks Warehouse was with Lauren! Thank you for taking the step forward to share your delicious crust and pies! Best crust by far HANDS DOWN!"
- Angie
"The crust is even better than my granny used to make (sorry Granny!)" 
- Kristie
"Best crust ever eaten in my whole entire life and I'm an older woman with a young heart."
- Nancy
"I don't like pie crust. I could eat this pie crust every day of my life!"
- Van Jason

"The crust was buttery, flaky and just what I remember from home!!"
- Zachery
"The crust was literally the highlight! It was so flaky!"
- Malia
"Thank you for the pie classes. They helped my daughter gain more confidence in herself. She was so happy with the class."
- Sandra